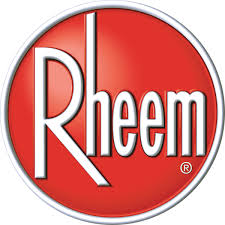 Tips for Choosing a Plumber
Choosing a plumber in Bowling Green is an important decision, and your house deserves the very best repair man it can get. Picking the wrong plumber can cost you a lot of money and cause you a serious headache, especially if there are issues with the plumber's insurance or warranty for work completed.
Take a look at this short list of things to consider to help you make your decision on which Bowling Green plumber is best for your repair needs.
Licensed
No matter what you may hear, you should only choose a licensed plumber to do your plumbing repairs. All plumbers in Ohio are required to operate under a state license. Make sure to ask any plumber for their license, and be sure to confirm that the license is indeed in their or the company's name. Scammers may try to pass off someone else's license as their own.
Recommended
Call another homeowner in Bowling Green whose opinion you trust, and ask them for a plumber referral. Most homeowners at one time or another have had to hire a plumber and can advise you on one with a good reputation and a history of successful repairs. We're confident that any of J Main Plumbing's customers would give us a great referral, but ask your neighbors and see for yourself!
Insurance and Warranty
Ask your plumber if they are insured for their work. It is important that a plumber has insurance in case there is an unexpected issue with work completed. Hiring an insured plumber will give you peace of mind, and can safeguard your home if something unexpected goes wrong. Some plumbing jobs will also come with a warranty or guarantee, usually this is on new installations and not on repair and maintenance of existing plumbing. Make sure you clearly understand if the work carried out by the plumber has any warranty or guarantee before contracting with them.
Upfront
Ask for a firm price before the job starts, and do not take "I don't know" for an answer. Most reputable plumbers will give you a bid, or at least an estimate with a ceiling price before they take a job. The exception to this is when the plumbing problem occurs within a closed wall or ceiling. In those situations, a plumber might be hesitant to quote a firm bid until he sees the full extent of the problem. In this situation, ask for a "worst-case scenario" price, and be ready to maintain some flexibility as the full extent of the repair is revealed. Also be on the look out for plumbers who's quote seems too low, as they may be trying to get your business and not accurately reflecting the real cost of the job. If it sounds too good to be true, it typically is!
Experienced
Many plumbing jobs are routine and most plumbers are well experienced to fix common problems that arise in most Bowling Green Homes. Other problems are more complex and may require a plumber who specializes in a particular type of repair, such as radiant heating system repair. This may mean they have special skills or experience for a type of work, or have access to specific tools and equipment to diagnose, install or repair specific problems. Look for a plumber in Bowling Green who advertises that they carry out the plumbing work you require, and then talk with them about their experience and recommendations.