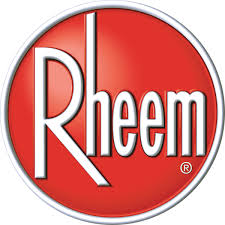 Sump Pump Installation & Cleaning
What you can expect from Jonathan Main Plumbing Professionals
Sump Pump Installation
During the spring and summer months, snowmelt and rain raise the risk for flooding and water damage in Toledo homes. Without a properly installed and maintained sump pump in your sump basin, your basement may be at risk. Sump pumps are especially important in Perrysburg, Bowling Green and surrounding Northwest Ohio, since many homes sit beneath the water table and have basements that can be prone to flooding or water damage.
A Jonathan Main plumbing professional can install or replace a sump pump in your basement or crawl space to handle all draining needs and to reduce the possibility of water damage to your basement and foundation. No basement will ever be completely flood proof, but we'll assess and diagnose any sump pump problems your basement system may have to greatly reduce your risk.
Sump Pump Cleaning & Pump Maintenance
Jonathan Main plumbers are sump pump maintenance and repair experts, providing solutions to issues from busted drain pipes to clogged lines — and everything in between. After diagnosing your sump pump issue, we'll assess whether the drainage lines and sump pump can be repaired or if the pump system needs to be replaced. We'll also determine if your current sump pump system and configuration can handle your basement's drainage needs and if you're at risk of flooding.
Jonathan Main HVAC experts provide complete sump pump maintenance, including:
 Clogged or backed up drains
 Leaky plumbing/pipes
 Damaged/burst pipes
 Issues with water pressure or drainage
 Sump pump repair/replacement
 Drain line repair
 New sump pump installation
 Old sump pump replacement
 New pump installation and testing
Sump Pump System Inspection
We perform sump pump inspections for older or recently purchased homes and buildings. Oftentimes older sump pump systems are tied into the sewer system, which is no longer acceptable by most city codes and must be updated.
Want to ensure water level is always kept at a minimum? Consider installing a secondary sump pump unit, either hardwired or on a battery backup system. It could save your basement and your belongings from unnecessary flooding and water damage during peak flooding season.
Time is of the essence with sump pump repairs. Broken or ineffective sump pumps can cause flooding that will soak floors and ceilings, permanently damage foundations, and cause rot and mold that may make your home uninhabitable — not to mention cost you thousands in repair costs.
Avoid catastrophe by fixing drainage and plumbing problems before they get out of hand. To schedule an inspection, or for sump pump repair and replacement, contact Jonathan Main Plumbing today at 419-353-4042.