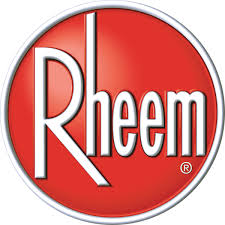 Sewer and Drain Cleaning & Repair
What you can expect from Jonathan Main Plumbing Professionals
Sewer & Drain Maintenance
With changes in weather and an increase in precipitation, drainage systems and sewer lines are under heavy loads — and a blockage or break in a line could cause flooding and water damage to your home.
Regular sewer line and drain cleaning service can help solve problems with leaks, water damage, clogged drains, flooding, and damage to pipes, sinks or fixtures. In an annual service inspection by Jonathan Main, we'll clean and maintain your sewer and drainage system, saving you money by avoiding water damage and eliminating the need for expensive repair and replacement costs.
If your drain can't be plunged or cleared with a kettle of boiling water, a significant blockage or issue with the plumbing system is likely. Enlisting professional help is crucial, since clearing away clogs or obstructions without further damaging pipes can be a difficult and dangerous task. Don't ruin your plumbing system with harmful chemicals. Contact the professionals at Jonathan Main for all your sewer and drain cleaning needs — call 419-353-4042 today!
Sewer & Drain Repair
Jonathan Main experts are experienced with sewer and drain repairs. We fix any issue with plumbing and drainage lines to make sure your system is free of breaks, obstructions and blockages.
Our Toledo drain repair experts have experience fixing dozens of common and not-so-common problems, so we can recommend the best solution to keep your plumbing and drainage lines running free and clear.
We provide complete sewer line and drain line repair and servicing, including:
 Residential and commercial drains and sewer line maintenance
 Drain unclogging and maintenance services
 Removal of plumbing and drain obstructions
 Cleaning and removing of plugged or stopped up drains
 Old pipe and drain repair and replacement
 Leaky or cracked pipes and drain repair
 Fixing difficulties with water flow and drainage
 Improved water flow and draining
Do you need a sewer line or drain repaired or replaced, or are you having problems with clogged drains in your sink, bathroom or kitchen? For Bowling Green's plumbing, sewer and drain line repair experts, call Jonathan Main plumbing today at 419-353-4042!